Facebook Wants To See You Naked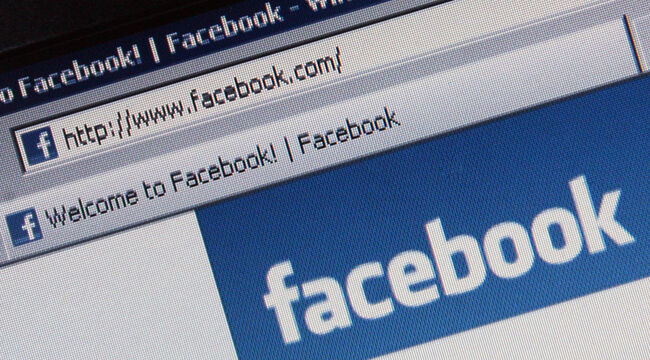 Facebook wants to see you naked, but it's for a good cause (sure, isn't that what every guy says?).
But if you're truly worried an ex might try and get some kind of misguided revenge by posting an intimate photo of you for everyone to see online, Facebook is here and ready to stop the spread of that image for you. The company is using the same technology that is already used to try and stop the spread of child abuse images online.
Facebook says the new system (which has already been tested in Australia), is ready to be rolled out on a trial basis in the U.S. U.K. and Canada next. But, the social media giant hasn't yet revealed the results of how well the tests in Australia went.
Facebook's Global Head of Safety Antigone Davis posted on Facebook that the intimate photos would only be seen by a "very small group of about five specially trained reviewers." The photos will then be stored with a unique digital fingerprint - also known as 'hashing.' The original photos are not kept.
People who worry that someone might want to harm them by sharing an intimate image can proactively upload it so we can block anyone else from sharing it on Facebook, Instagram, or Messenger:
The process, while nerve-wracking at first, is fairly straightforward for anyone who might be worried about an ex.
- Anyone who fears an intimate image of them may be publicly can contact one of our partners to submit a form

- After submitting the form, the victim receives an email containing a secure, one-time upload link

- The victim can use the link to upload images they fear will be shared

- One of a handful of specifically trained members of our Community Operations Safety Team will review the report and create a unique fingerprint, or hash, that allows us to identify future uploads of the images without keeping copies of them on our servers

- Once we create these hashes, we notify the victim via email and delete the images from our servers – no later than seven days.

- We store the hashes so any time someone tries to upload an image with the same fingerprint, we can block it from appearing on Facebook, Instagram or Messenger.
The 'hashes' Facebook uses to compare to future uploads aren't the actual image, but are more like a mathematical representation of the naked photo.
However, users might be cautious in uploading their most personal photos to the social media machine -especially after revelations that users' data was improperly handled by Cambridge Analytica, a data analytics firm that gained access to the data of more than 87 million users. Facebook CEO Mark Zuckerberg faced heavy scrutiny by Congress and the European Parliament for their data collection practices.




Photo: Getty Images