Internet Flips Out After Instagram Briefly Changes Scrolling Feature
December 28, 2018
People are creatures of habit, especially when it comes to social media, which is why we often hear complaints as soon as any platform decides to make a change that users don't like. And that's exactly what happened on Instagram yesterday.
Apparently for a brief period of time, Insta changed the way users could scroll through pictures, switching it from side to side using taps, rather than up and down. Needless to say, folks were not happy.
Many users took to Twitter to complain, with some even threatening to boycott the site if it remained that way. And apparently, Instagram listened. The change lasted barely an hour, with CEO Adam Mosseri telling to BuzzFeed News the change would be rolled back. A spokesperson for Insta added that it wasn't meant to be a permanent change, and instead was "caused by a bug that we quickly fixed."
Check out some of the reactions to the change below: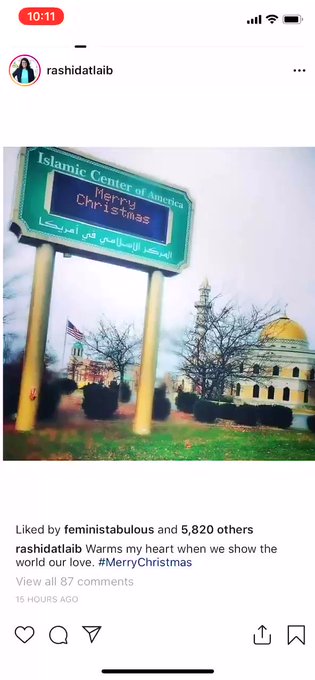 julia reinstein

✔

@juliareinstein

Instagram why would you do this to me

1069:13 AM - Dec 27, 2018
29 people are talking about this
Paul Griffin

@PaulGriffin

NO ONE ASKED FOR THIS @instagram

429:14 AM - Dec 27, 2018

· Houston, TX
15 people are talking about this
Jackie Wiles

@Jackiewiles

NO INSTAGRAM NOI don't like the new way to go through my posts!! I want to scroll up and down, not side to side!!

5508:56 AM - Dec 27, 2018
285 people are talking about this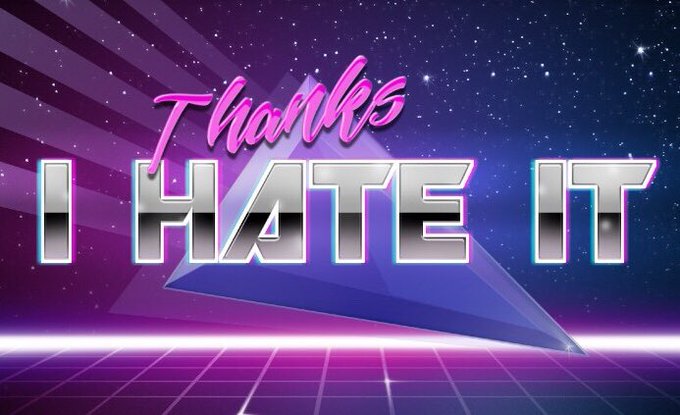 amy

@irlsloth

when you see the new instagram update

1,0439:21 AM - Dec 27, 2018
325 people are talking about this
BAY FAC

@BayFaction

Ok this is officially a coordinated effort to boycott Instagram until they change it back to a scrolling feed!

1719:14 AM - Dec 27, 2018

Twitter Ads info and privacy
37 people are talking about this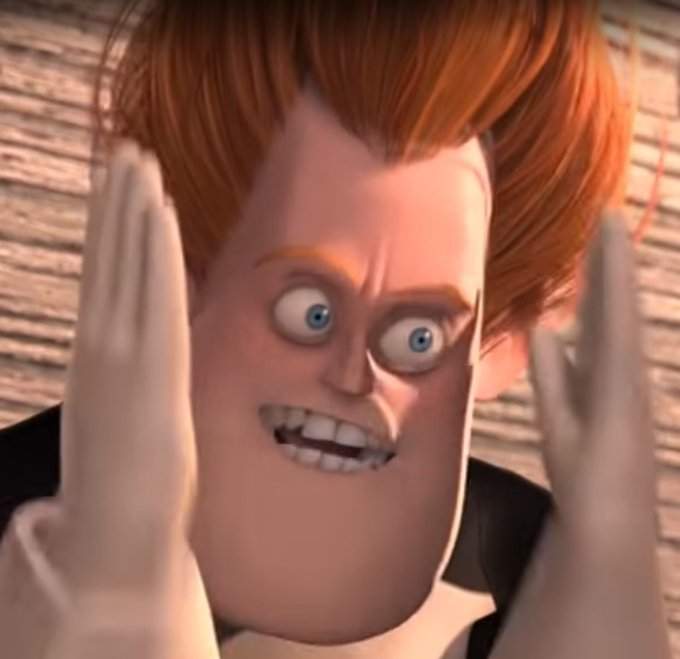 Brashbuski Blyat

@turbosplooge

Everyone: Make Instagram chronological againInstagram: "We hear you, so we added stories" Everyone: This isn't what we wantedInstagram: *changes app from scrolling up and down to swiping sideways*Everyone:

7379:12 AM - Dec 27, 2018
365 people are talking about this
Source: Buzzfeed News
Retailers Did A Pretty Good Job With Shipping This Holiday Season
December 28, 2018
A lot of people made online purchases this holiday season, which means they relied on retailers to get their gifts to them on time. Well, according to a new report, it seems most retailers did a good job, although not as good as last year.
According to Accenture Strategy's 2018 holiday shipping study, 93% of retailers kept their shipping promises this year, meaning they got packages to their destination by the last guaranteed shipping date before the holiday. Although that number is down from 100% last year, it could be because last year they were being overly cautious and made the last shipping date earlier than it was this year.
As for who did the best, the report finds that for orders placed on or after December 20th, the following retailers did the best job of getting packages to their destination before Christmas.
Amazon Prime – ordered on December 22nd
Under Armour, Lululemon Athletica, MM.LaFleur, Coach, L.L.Bean, Nordstrom and Zappos – ordered on December 21st
Dillard's, Macy's, Timberland, Sephora, Saks Fifth Avenue and Best Buy – ordered on December 20th
As for which retailers did the worst, the report didn't give specific names, but it did note that all of this year's losers had a package cut off date of December 19th or later. But it seems a lot of companies simply didn't even want to risk letting customers down, since one-third of retailers didn't even offer last order promise dates. This was the highest percentage of retailers doing that in years.
Source: USA Today
Sleep-Texting Is Becoming A Problem
December 28, 2018
We all know these days it's hard for people to be separated from their phones, and apparently it's gotten so bad that some people are actually using them even when they are sleeping.
A new report out of Villanova University finds that sleep-texting has become a growing problem. Just how bad is it? Well, in a survey of 373 students, nearly a quarter admitted they've sent texts in their sleep, with 72% not remembering what they texted the next morning.
And sleep-texts can cover a variety of things. A 26-year-old named Aaron Watson tells the "New York Post" he once closed a million dollar business deal in his sleep, and didn't even remember it when he woke up. Meanwhile, 23-year-old Madeleine Hamingson said she would sleep-text her boyfriend, noting they were usually nonsense about pets. She adds, "it feels like drunk texting."
Although these sleep texts are usually harmless, they can bleed over to other areas that could be a problem, even a costly one. For example, one sleep-texter Zach Edminster,started sleep-shopping. "I spent $90 on a collectible coin with King Tut on it," says Edminster. "[I've had to] use the eBay bid-retraction thing a lot."
So, what can folks do about the problem? Well, there's always the option to keep their phone away from them when they sleep, but if that's not possible, experts suggest putting your phone in airplane mode. Another extreme is to put socks on your hands to keep you from physically being able to text.
Source: New York Post
Blue Apron Now Offering WW Meal Kits
December 28, 2018
A lot of people will be making New Years resolutions to lose weight and get healthy, and if you're one of those people who doesn't really like to think about what they need to eat to do that, things just may have gotten a little easier for you.
Meal kit delivery service Blue Apron has teamed with WW, formerly Weight Watchers, to offer WW-friendly meals. The WW x Blue Apron meal kits are based on WW Freestyle program, featuring healthy, well-balanced meals, inspired by a variety of different cuisines, using high-quality ingredients.
Meal options include things like crispy baked chicken on top of kale; garlic shrimp with Spanish style potatoes, with peppers and onions and more, with some meals as low as four points in value. And all of the meals can be easily tracked through the WW mobile app, in order to fit them into member's daily points.
WW x Blue Apron meal kits are available now through 2019. Click here for more info.
Source: Huffington Post